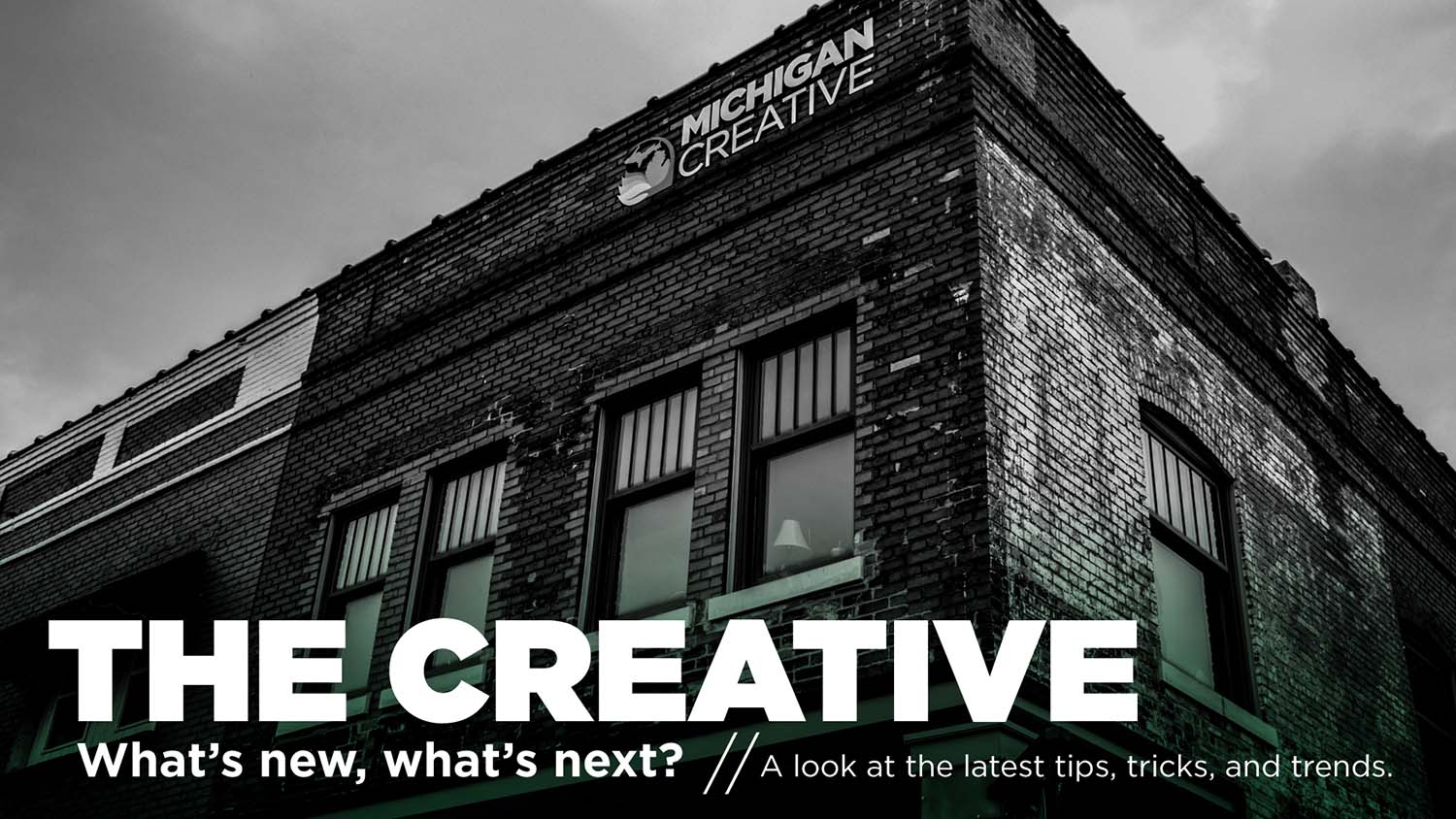 Subscribe Now
Never Miss a Trending Moment
Stay up to date with all of the latest tips, tricks, and trends right in your inbox with our monthly newsletter, The Creative!
Look Ahead to 2021 with Brian Town
The best thing about 2021... it's not 2020! Here are a few things our team will be looking forward to in the new year.
A Few Words of Wisdom From Our CEO
We could all use a little inspiration and maybe a laugh too. Enjoy a few words of wisdom our CEO Brian Town.
The Core Values of a True MC

These are just a few reasons why our team holds true to our core values at Michigan Creative.